You Have a Bucket List, But…
Have you collected so much information related to your travel dreams that you are overwhelmed by choices?
Are you concerned that you will make the wrong choices or that you will miss something important when you travel?
Would you like someone to help you sort it out and make sense of what you know?
Would you like to know more about how to live your Bucket List Dreams? For example, would you like to know more about things to do in Paris, Italy vacation ideas, the best Venice hotels, and the best time to go to Europe? About the best time to see African animals on safari? About the best sites for scuba diving?
Who I Am

I am an aging Baby Boomer scientist who retired from managing California environmental protection programs to start a travel consulting business in 1995. Over time I realized that what I most enjoy is inspiring professional Baby Boomer women to dream about experiences they would adore having on their personal bucket lists. So now I write about Bucket List Dreams for readers who are busy, well-educated professionals who love to travel but are overwhelmed by choices. I inspire them by writing about life-enriching travel experiences.
What separates me from other travel consultants is my expertise as a professional geographer and my understanding of the value of travel for personal enrichment. Travel guided by my writings will exceed your expectations and ensure that your precious travel dollars and time are spent as wisely as possible.Would you like to know more? I'd love it if you would subscribe to my blog at The Bucket List Creator and become a fan on Facebook, Twitter, LinkedIn, Pinterest, and Google +.
Benefits My Clients Experience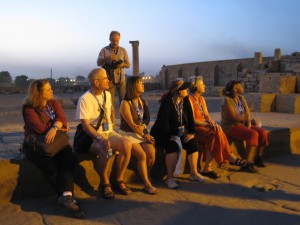 I personalize your bucket list
– you experience it.
Armed with your own bucket list, you won't miss anything important to you.
You will know how to maximize your travel experience in the time available.
You will know when is the best time to go and which places you should have on your personal Bucket List.
You will know how to experience the unfamiliar without sacrificing your comfort.
You can take the travel itineraries I create and use them as is to plan a trip or have me customize them for you.
Sure thing, the most vital aspect that is elaborate while ordering medicines online is to make a right choice. What remedies exist? Sure thing most popular is Viagra. If you're concerned about sexual problem, you probably know about "Viagra review" and "can you use viagra with alcohol". Did somebody tell you about "sildenafil and alcohol"? A number websites describe it as "Viagra reviews". A long list of common drugs can lead to erectile disfunction, including some blood tension medicaments, hurt remedies, and most of antidepressants. Certainly you need to take some side effects in consideration before purchasing the treatment. With highly regarded web-site you get offers, that can also be redeemed at your local pharmacy with a valid recipe for this medicine.