My name is Carole Brow.  I write to inspire baby boomer women to experience their bucket list dreams.
Delusions of Grandeur…
I want to be the Charles Darwin of travel. The Frank Baum of travel.
I started my travel writing business to be free to follow my dreams. Part of my dream is to see the world, to delight in the wonders of the world as the manifestation of God's glory. My dream is to help other people experience that delight. I want this to be my legacy which will live on long after I'm gone. I want there to be people who were glad that I was alive. I want—
To use my mind and my talents to their fullest.
To figure things out in ways that no one else has ever done.
To know things because of what I have discovered.
To have fame.
To be able to leave a legacy of joy.
To be able to make other people's lives a delight because they have traveled and experienced the world.
To give glory to God.
If I just live the rest of my life in retirement—enjoying my cats, traveling a bit, reading entertaining novels, growing my mind with study, keeping my house clean, working in our vineyard, working at becoming healthier, and loving James—none of that will endure beyond my life. So none of that is enough for me. The only way to get more fame, more delight, more opportunities to share delight is to be an entrepreneur whose business is to share experiences of the world in a way that inspires other people want to experience them, too. Thus, I am the Bucket List Creator.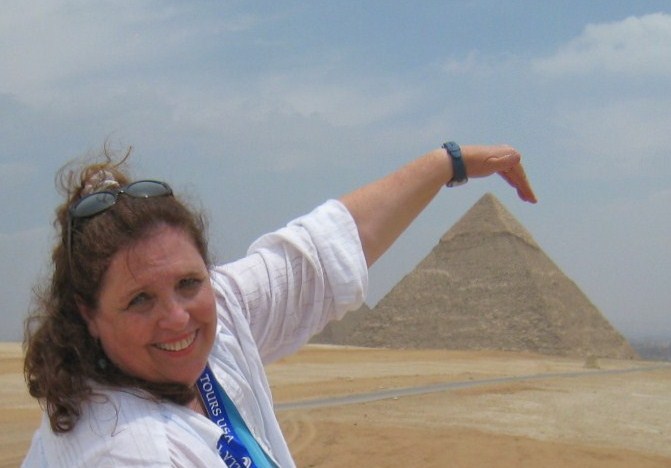 How did I get to be the person I am today?
I'm a Baby Boomer born in 1947 who grew up as an Air Force "brat." That meant that I lived at bases all over the US, from Michigan to Alaska to New Mexico, Kansas, Texas, Nebraska, and California. I had friends who had lived at overseas bases, such as in Germany, Spain, and Japan, and I was envious of them because our family never had a foreign assignment. I learned to love travel from the experience of transferring from base to base and on family vacations in the Southwest and Midwest. When we lived in Albuquerque my family started calling historical markers "hysterical markers" because I would go crazy begging for us to stop at every marker we came to so I could read about what happened at that spot. My Air Force pilot daddy taught me to read maps, and looking at maps and going through atlases is still a favorite thing for me to do today. My mommy encouraged me to go to the library to check out books, and historical fiction and travel books became my favorite reading from second grade on. My favorite book from childhood was Richard Halliburton's Book of Marvels. His travels in faraway lands inspired my Bucket List which I am still working my way through.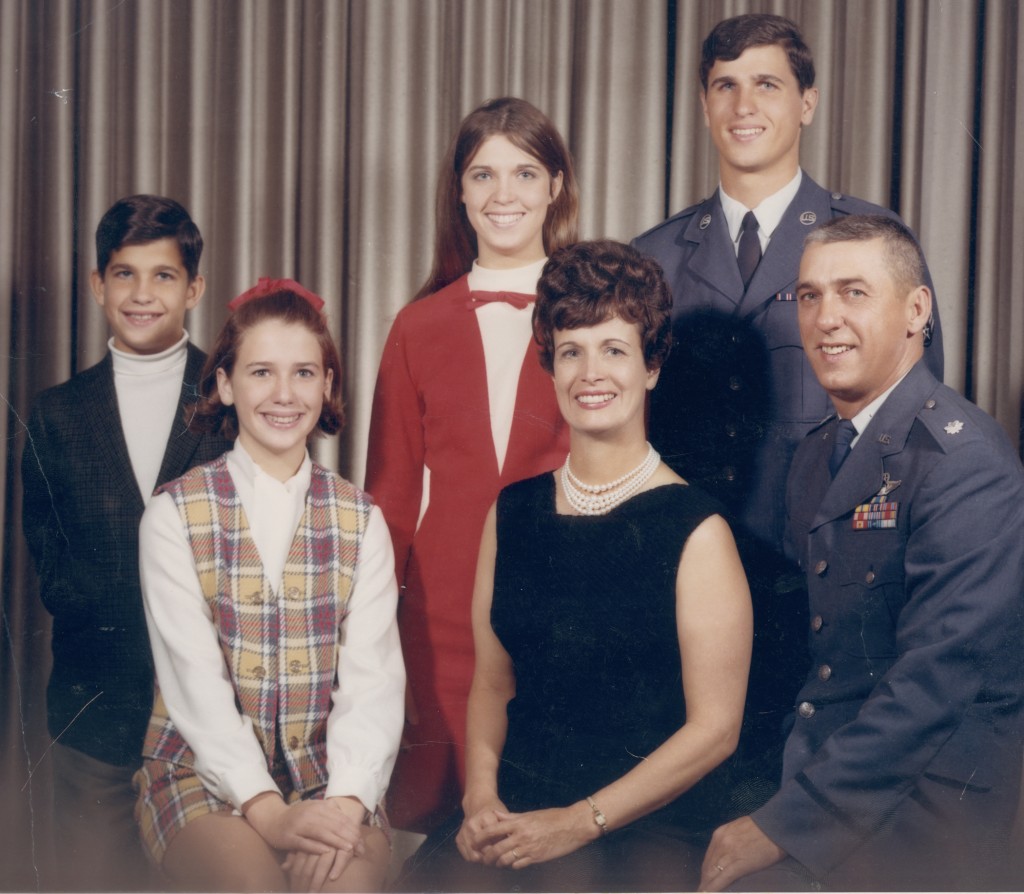 Portrait of an Air Force Family
(brother Jim, sister Liz, me, mother Norma, brother Bill, and father Al)
Moving from base to base meant that I attended many different schools—seven of them before high school. Fortunately for me, our stay at Lincoln AFB in Nebraska was one of the longer postings, so I was able to go through the whole of high school at Pius X without having to change schools. It was a real blessing to me to be able to go to a Catholic school because it gave me a good grounding in the tenets of my faith and helped mold me into a Catholic who lives her religion.
When the base at Lincoln closed in 1966, my family moved to Travis AFB in northern California while I stayed behind to finish my freshman year at the University of Nebraska. My high school was one of the top in the country for preparing students for college, but it did not prepare me to know what I wanted "to be when I grow up someday." I loved science so picked chemistry or chemical engineering as my major. That did not last however, because I transferred to the University of California, Berkeley, after that first year: at UCB I found a college catalog that listed courses from Anthropology to Zoology and I was in a quandary as to what my major should be. I wanted to do them all! When I started at UCB it was as an English major (remember, I really love to read) but then switched to Linguistics (appealed to the puzzle-solver in me) and finally ended up as a Geography major (because it allowed me to integrate my widely diverse interests into one academic discipline). I graduated with a bachelor's degree in Geography in 1966.
I was ill-prepared for the world of work. In 1966 it was still expected that women's careers would be limited to being a teacher, nurse, secretary, or sales clerk. But I had a fancy degree from one of the most prestigious universities in the world, so my own expectations were that I could get a job doing the kind of work that any man with my education could do. I experienced 6 months of rejections—once by the manager at a US Geologic Service office in San Francisco who felt he could not assign me to do the kind of field work he knew I was qualified for because I reminded him of his daughter and he would be reluctant to have her wandering about collecting data on her own. Finally, I accepted a job working as a physics technician doing bubble chamber research at the Lawrence Radiation Lab in Berkeley. The work was interesting but tedious, so I kept at it only long enough to enroll for my master's degree in Geography at UCB. I received my MA in Geography in 1972.
In the summer of 1972 I went with a group of students from the UCB Center for Latin American Studies to Costa Rica. We worked on collecting information on economic development opportunities and the expansion of the Costa Rican national park system. It was an amazing practical application of my academic studies.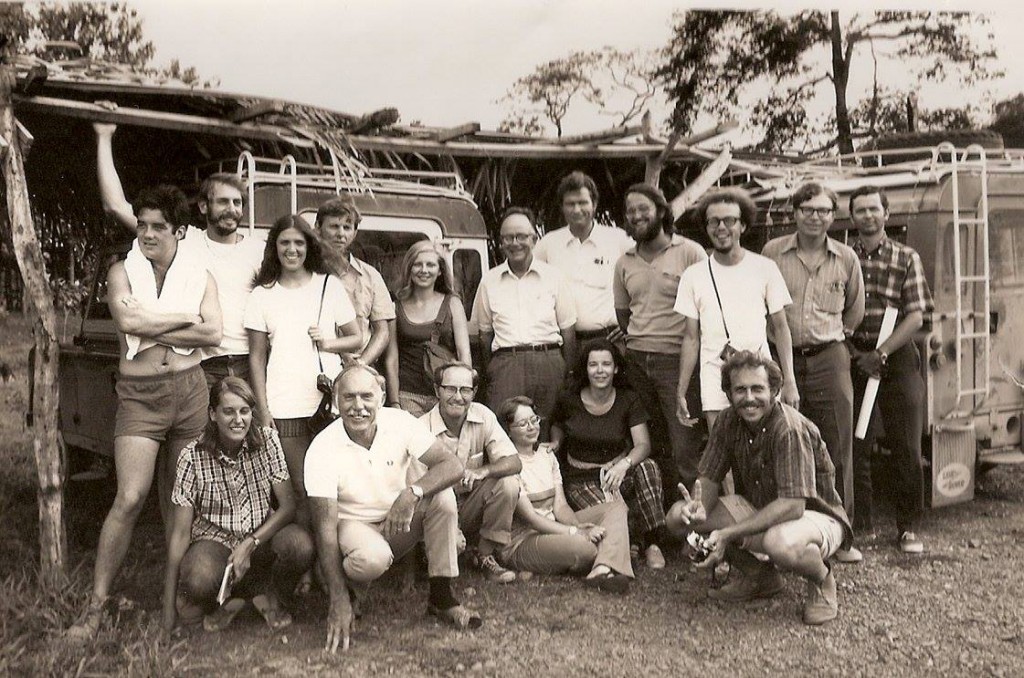 Can you pick me out of the crowd? I'm standing, third from the left.
And then I went to Brazil to collect data for my doctoral dissertation. My topic was "Manioc in the Development of the Amazon." For the better part of a year I traveled all over Brazil from Boa Vista, capital of the northern Brazilian state of Roraima, to the state of Santa Catarina in the far south of Brazil. Mostly, I lived in the Brazilian Amazon, in Belem and Manaus and in a variety of small towns and villages along the river. It was this adventure on my own that made me fearless to go anywhere my dreams could send me.
Returning to the US in 1973 I moved to Sacramento, California. I wanted a place where summers were hot enough to make spending time at a swimming pool delightful—unlike in the San Francisco Bay Area where the foggy summers did not encourage swimming. When my savings ran out, I got a job working for the State of California as a land & water use analyst with the Department of Water Resources, Division of Statewide Planning, and then with the California Energy Commission where I worked on environmental impact study reviews and energy conservation projects.
Wanting to advance my career along a managerial path, I switched jobs to work in the Management Analysis Division at the California Employment Development Department. I worked there from 1981 to 1985 which was two years longer than I had planned. The economic downturn in the early 1980s made changing jobs impossible as there was a state hiring freeze. But finally I was able to move to the Resource Conservation Division, California Waste Management Board (later named the California Integrated Waste Management Board).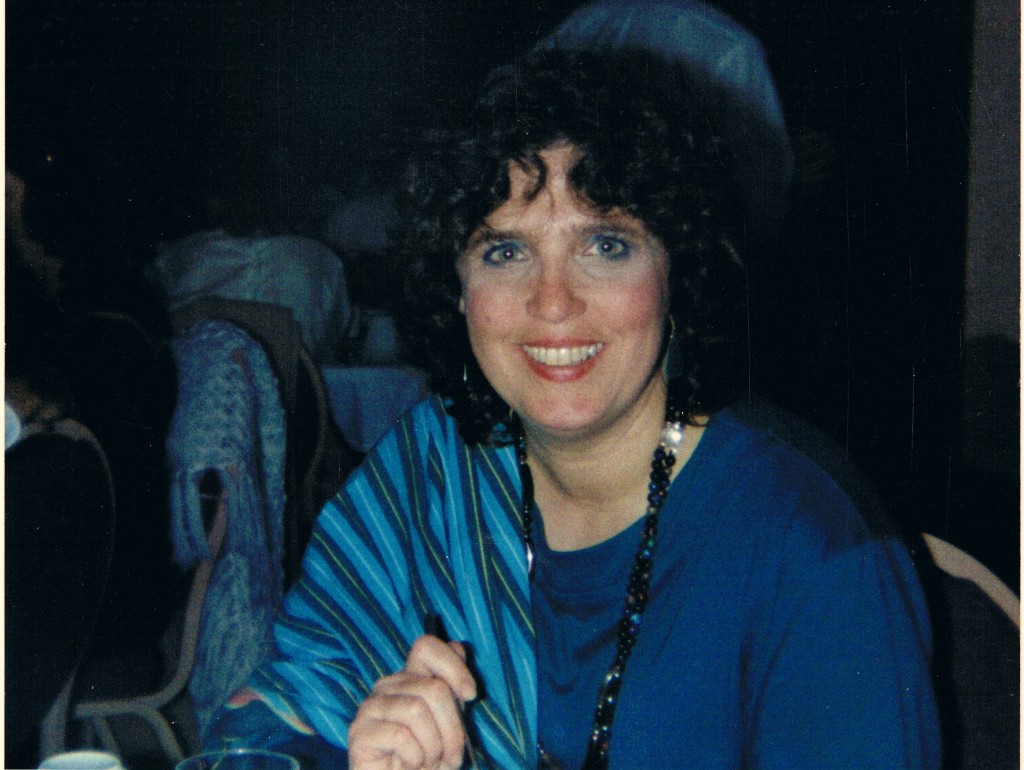 One of my responsibilities was to oversee the Keep California Beautiful program
In 1988-89 I wrote the conceptual analysis that led to the passage of landmark legislation in California: AB 939 and SB 1322. Together these bills overhauled the regulation of solid waste management in California and created expanded functions for the newly created Integrated Waste Management Board. Eventually, I became chief of the Resource Conservation Division and later managed several other divisions and branches at the Board.
In early 1995 I traveled to Washington, DC, where I was awarded a Certificate of Appreciation from President Clinton in recognition of my contributions to resource conservation and environmental protection in California.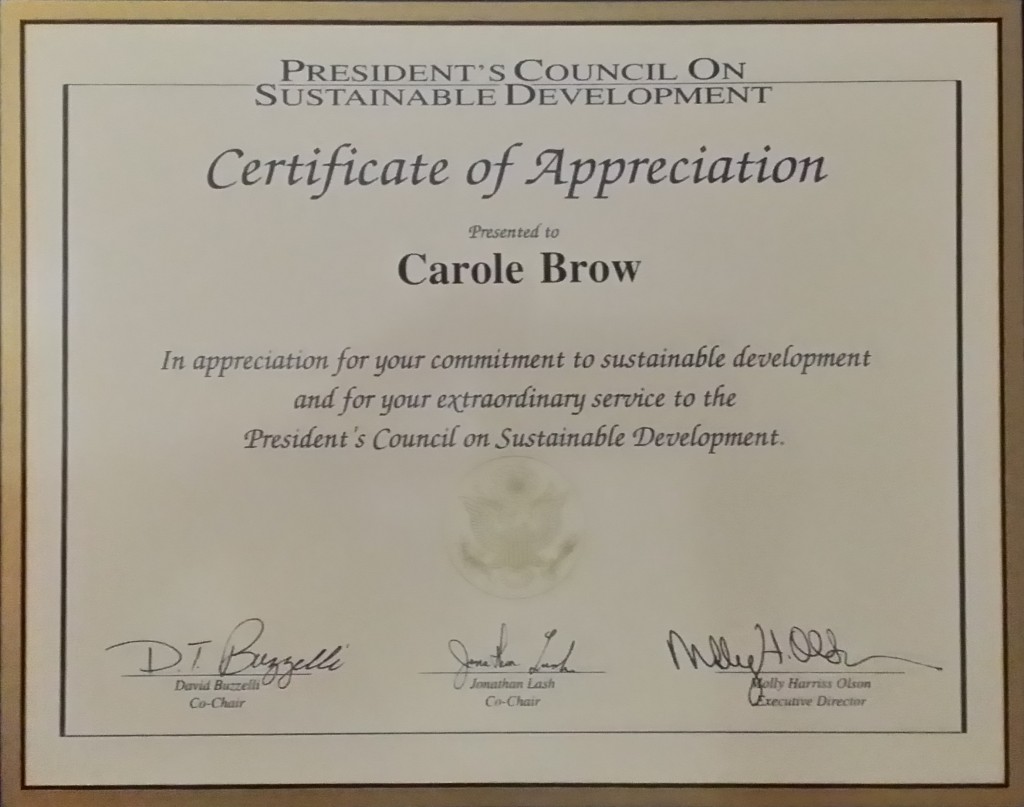 I retired from working for the State of California in early 1998.
Meanwhile, working for the State was not my only employment. In 1979 James and I bought 30 acres on the Mokelumne River which we first farmed with winter wheat and then planted to a vineyard. We call our farm Stampede Valley Vineyards. We follow integrated pest management practices to minimize impacts on our environment by relying on beneficial insects and birds to control pests rather than using pesticides. We recently pulled out the original vines and replanted with pinot grigio vines which should be in production beginning in 2015.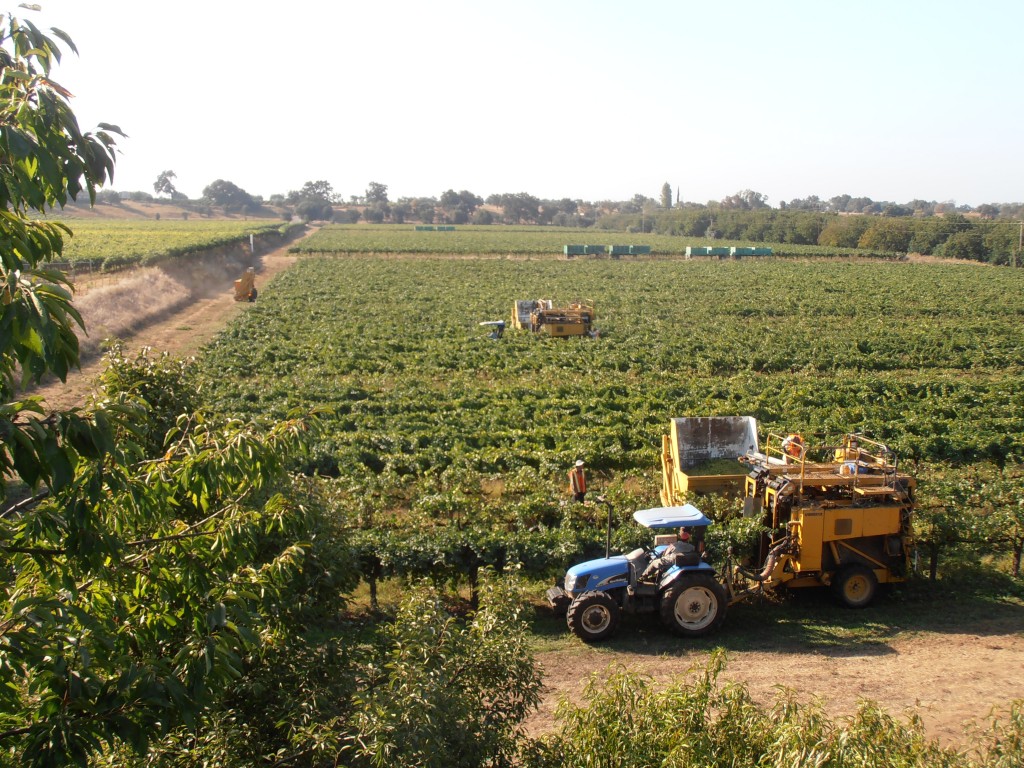 2011 harvest for Stampede Valley Vineyards
Bringing my life story full circle from traveling as a child to helping others experience the joys of travel, in 1995 I started my travel consulting business, Travel Experience Consulting. From the beginning I've had two brands: Europe Traveler for independent travel in Europe and Tropical Traveler for vacations in tropical destinations. I created Cultural Immersion Travel© for independent travelers who really want to experience the places they visit. I plan and arrange customized trips for my clients with an emphasis on travel to celebrate the special occasions of life, such as honeymoons, destination weddings, anniversary trips, and major birthdays. Over time my work became more about helping clients realize their Bucket List Dreams, which is how I arrived at my Bucket List Creator business today.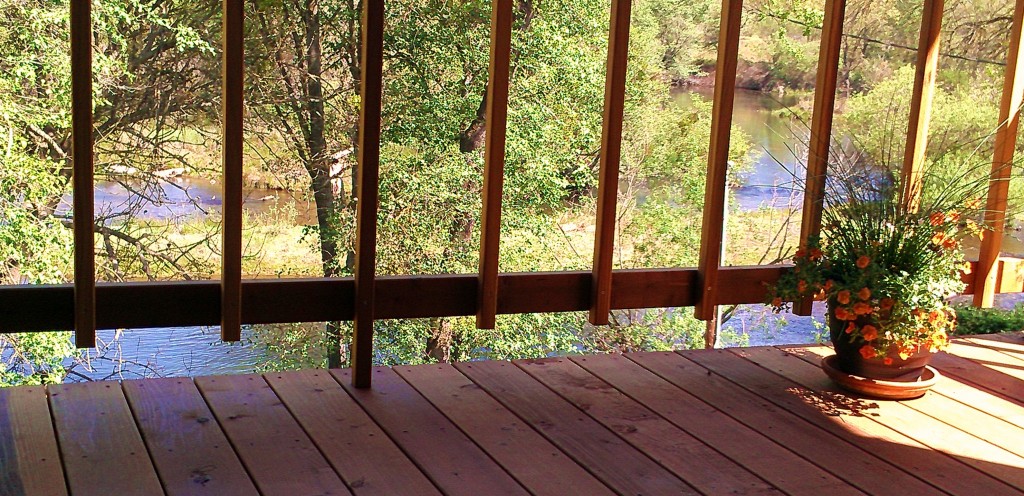 View from my office.
Sure thing, the most vital aspect that is considered while ordering medicines online is to make a right choice. What remedies exist? Sure thing most pop is Viagra. If you're concerned about sexual problem, you probably know about "Viagra review" and "can you use viagra with alcohol". Did somebody tell you about "sildenafil and alcohol"? A number websites describe it as "Viagra reviews". A long list of common drugs can lead to erectile dysfunction, including some blood pressure medicaments, pain remedies, and most of antidepressants. Certainly you need to take some side effects in consideration before purchasing the medication. With highly regarded web-site you get offers, that can also be redeemed at your local drugstore with a valid prescription for this physic.